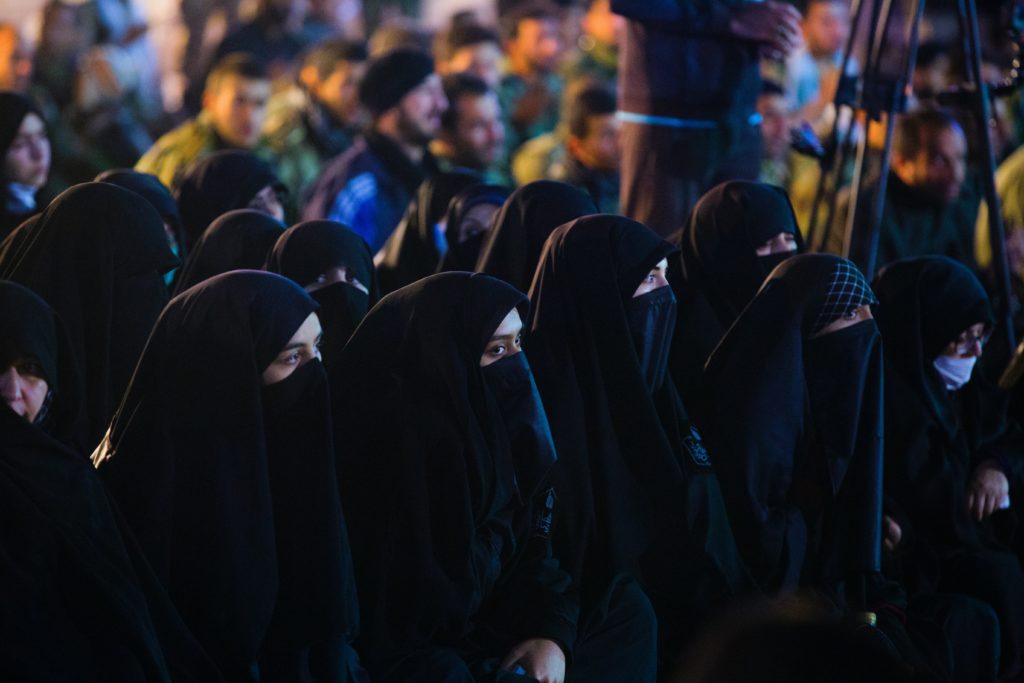 We all know that the people of the Middle East are mostly followers of Islam. In fact, about 20% of the world's Muslims live there, and about 85% of the people living in the Middle East are Muslim. Christians comprise about 10 to 15% of the population.
Both Islamic men and women adhere to their teachings found in the Qur'an and the Hadith, they revere the Prophet Muhammad, and, of course Allah. However, unlike Western culture, oftentimes women do not hold the "equal status" that men do in their society. This varies from country to country, of course. Some of the Middle Eastern nations encourage women to go to college, especially in wealthier families. In lower income situations and especially in more restrictive areas, women are expected to stay at home, raise their children and to always obey their husbands. Spousal abuse against women is not unusual, and sometimes it's brutal. Honor killings of women whose families have been "shamed" by a woman who has become a Christian or has had a child out of wedlock are not uncommon. In fear, the women may try to escape to another nation in order to seek help.
There are many Christian ministries working in the Middle East, and some of those have ministries to women. Fewer ministries are directed specifically to Muslim women. A ministry named, "Call Her Blessed" is one of the few and has been fighting gender based violence since 2012. You can check out their ministry at callherblessed.org The following story comes from their August newsletter.
"One of the Call her Blessed workers in Lebanon is currently discipling a new MBB (Muslim background believer), who came to know Christ through our facebook page (Anty Jameela, which translates to "you are beautiful"). She was searching for a long time for comfort, peace and joy because she was suffering from depression and had been living in pain and sadness because she saw her son being shot by snipers in front of her eyes. She told the worker that her heart longing is to know Christ. The worker shared with her the Good News and prayed together. She accepted Jesus as Lord and Savior and now she is being discipled and having counseling sessions. She said she truly felt the comfort and peace of Christ filling her, she found what she has been looking for in Christ alone. He is our peacemaker, joy giver, and light in the darkness."
For more information about Islam, we at thewaitingworld.net have created this 8 minute video giving you some of the basics: