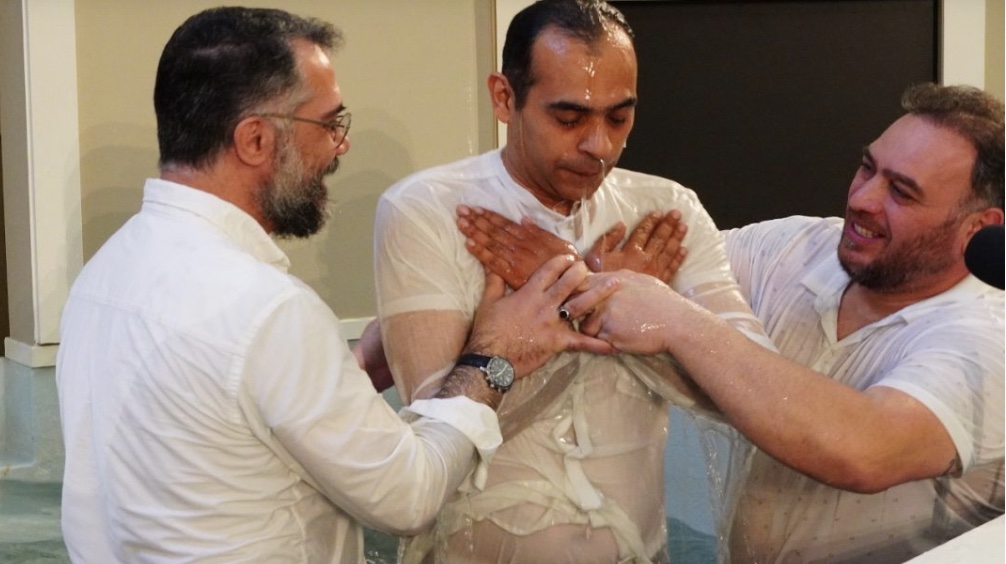 (From Canadian Baptists of Western Canada) –
God is so good and actively moving in our churches! Emmanuel Iranian Church recently had a significant day where they baptized a total of 130 people using Hillside Baptist Church's facilities. They laid down tarps and towels between the baptism tank and the washrooms, and got it all done in an afternoon! We chatted with Pastor Arash of Emmanuel to learn more about this amazing event:
How did it come about that you had 130 people wanting to be baptized in one day?
A spiritual revival is happening among Iranians. On one hand, most Iranians are fed up with their inherited religion, as it is more than forty years of Islamic rule in the country—and there is no sign of peace, happiness or hope for the future. On the other hand, Iranians are the kind of people who are in need of God. We have a treasure of literature and culture that is amalgamated with the concept of spirituality. There is a void, and a search for the true God in most Iranian's hearts. Jesus is one of the most respected personalities in our literature, and when Iranians get to know Him according to the Bible, they receive Him!
How long did it take?
Three hours and twelve weeks! We run a twelve-week baptism course in order to introduce Christianity, and when we feel the readiness in heart and mind, we offer the baptism.